PackageTracer provides these features and
web search on your Homepage & New Tab
Why PackageTracer is the Best For Tracking Your Packages
Q: How many carriers can I access through PackageTracer™?
A: You can track packages shipped via FedEx®, UPS® and the USPS® directly through the PackageTracer™
tool. You can also access over 20 different regional and international carriers via links to popular websites.

Q: How much does it cost to install and use PackageTracer™?
A: Nothing. PackageTracer™ is FREE!
Q: Do I need to sign up or create an account?
A: You do not need to sign up or create an account to install or run this Homepage & New Tab.

Q: Does this Homepage & New Tab include any spyware or adware?
A: No. PackageTracer™ is secure, safe and easy to uninstall.
Package Tracking Made Easier

Need to ship something? If you work in the shipping room at a large business, you in all likelihood have computer access to the best parcel delivery tracking software and hardware. But if you own a small business or work for one, those resources may be unavailable or too expensive. Yet there's no doubt that domestic and international tracking are both crucial to stellar customer service and inventory accuracy. Taking time to track and trace a package requires fast access to the package tracking resources offered by parcel couriers. Adding a parcel track tool to your browser is an efficient way to perform package tracking with a variety of carriers. PackageTracer™ is that tool.
Track and Trace

Downloading PackageTracer™ offers post tracking for many parcel services, big and small, including FedEx®, UPS® and the U.S. Postal Service®. Instantly see the package listed with all its information straight from the carrier's site. PackageTracer™ can automatically detect the courier based on what the package's tracking number is, so if you forget which courier you used, this parcel track tool will have you covered.
Increased Efficiency

Your small businesses will benefit greatly from being able to perform delivery tracking from one tool. When it comes to small business, an office manager often has to double as the receptionist, researcher and/or showroom salesperson. When there's so much work to be done, telling a customer exactly when a package will arrive can fall by the wayside. PackageTracer™ helps solve logistical problems like this by bringing all many of your delivery tracking capabilities under one digital roof so that customer questions regarding delivery dates can be answered clearly and promptly.
Online Shipping Marketplace

Need to ship special equipment or something oversized? Not every shipping company is in the right location or offers the best deal for your particular parcel situation. With PackageTracer™, you get instant access to an online marketplace for shipping. Get access to an e-commerce site that connects shipping managers and households with the right courier service. Simply provide information about the type of product you are shipping, and you will get a price quote for the service that works best for you. This is especially helpful for people or businesses that need multiple shipping options.

Find Easy To Use Package Tracking Tools From One Place

If you do a lot of shipping and you haven't already installed PackageTracer™, you might have a browser covered in shipment tracking bookmarks. Without an efficient way to organize your shipping options, your computer screen could be overwhelmed with tracking order information. PackageTracer™ takes popular shipping websites and organizes them for ease of use. You'll have more space for other crucial work information, such as customer contacts and product research. Minimize the space on your computer screen devoted to shipping by installing PackageTracer™ for FREE.
• UPS®
• FedEx®
• USPS®
• Hong Kong Post
• Canada Post
• India Post
• Japan Post
• Denmark Post
• Norway Posten
• Sweden Posten
• Thailand Post
• Royal Mail
• CEVA®
• City Link®
• DPD®
• Dynamex®
• OnTrac®
• LaserShip®
• Speedy Delivery®
Check box to continue
Waiting For Something? We Can Help.
Track Your Package Here
Regional and Express Mail Carriers



If you rely on local carriers, PackageTracer™ provides access to websites for regional delivery tracking and national post services. This shipment tracking tool provides you with access to both the big and little players in the shipping and logistics world. Whether your tracking number is from FedEx® or a smaller local shipping company, you'll have access to tracking information. PackageTracer™ gives you some customizing ability to access many companies within the shipping business. Here are some of the tracking post options for local couriers and national post services available through PackageTracer™:
By clicking the button and installing the New Tab, I agree to the
EULA
and
Privacy Policy
.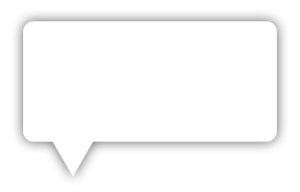 Don't forget to check
You will not be able to proceed unless
you check the box for PackageTracer
on your New Tab and Homepage